CleaningBox DesiMops L range 35 m², 42x13 cm, blue, 12 pcs. dispenser box
CleaningBox DesiMops L range 35 m², 42x13 cm, blue, 12 pcs. dispenser box
Ready-to-use disposable mops for disinfection and cleaning of floors and hard surfaces. DesiMops disinfection mops are comprehensively effective: sporicidal, virucidal, bactericidal, fungicidal under high load. Range per mop 35 m². Disinfection solution made of low-odor peracetic acid is 99.8% biodegradable and not a hazardous substance.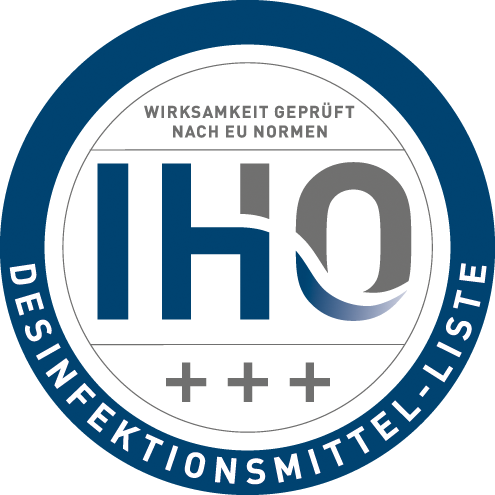 Advantages
24h Ready-to-Use system for disinfection & cleaning
Comprehensive effectiveness, sporicide, virucide
Disinfectant solution 99.8 % biodegradable
High cleaning power, complete wetting without layer build-up
Fast and streak-free drying
360° system for floor, walls and ceilings
Innovative combination of active ingredients (patent pending)
The innovative active ingredient solution based on low-odor peracetic acid (PAA) has been extensively tested microbiologically under high load. The disinfectant solution is sporicidal according to new EN 17126, fully virucidal and fungicidal. In addition to the prescribed practical tests according to EN 16165 with the standard cloth, clinically relevant microorganisms (Staph. aureus, noroviruses, C. difficile) were also tested with the original disposable mop in accordance with the 4-field test according to EN 16615.
Application areas
Routine disinfection
Final disinfection
Isolation Stations
OP areas
Spot and incidental disinfection
Package contents: 1x Dispenser Box + 1x 12 DesiMops Refill
Mop size: 42 x 13 cm, blue
Package dimensions: 14 cm x 15.5 cm x 24 cm (H x W x D)
Weight: 2,5 kg
| | | |
| --- | --- | --- |
| Effectiveness, high load | Test method | Application time, ready for use |
| Bactericide | EN 13727, EN 16615 | 5 min. |
| Fungicide | EN 13624, EN 16615 | 15 min. |
| Mycobactericide | EN 16615 | 15 min. |
| Virucidal | EN 14476 | 30 min. |
| Limited virucidal PLUS | EN 14476 | 5 min. |
| Sporicide | EN 17126 | 60 min. |
| C. Difficile | EN 16615* | 5 min. |
| Noro virus | EN 16615* | 1 min. |
---
DesiMops Disinfection Mops